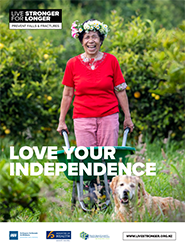 Love your independence
Practical advice for older people to prevent falls and protect your independence. It includes information about retirement and health and wellbeing.
Order resource
Order resource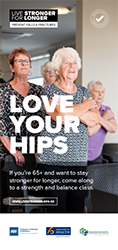 Love your hips
Information about community strength and balance classes for people 65 and over. These classes will improve your core strength to give you balance and power.
Order resource
Order resource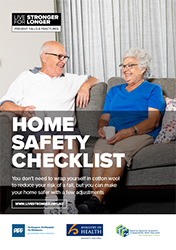 Home safety checklist
Use the homesafety checklist to reduce your risk of a fall in your house. We also give tips on how to fall-proof your home with a few adjustments.
Order resource
Order resource