About the Nymbl at-home balance app
Nymbl is a free, easy to use, personalised balance training application (app) for older people.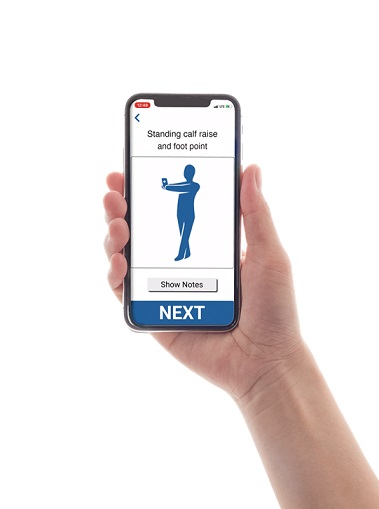 ACC pays for it, so it won't cost you anything. We're partnering with a US-based business called Plug and Play. They connected us with Nymbl to help us work with customers to reduce falls and prevent injuries.
How NYMBL works
The goal of the app is to help you improve your balance and reduce your risk of falling.
Benefits of using the Nymbl app:
Use the app in the privacy and comfort of your home
Simple body movements take just 10 minutes a day
It's body movements you do every day
You don't need any special equipment, just comfortable clothing and flat shoes, such as running shoes or trainers
All you need is a smartphone or tablet.
How Nymbl can help you
Use the Nymbl app if you:
want to maintain your lifestyle or balance
want to improve your balance and independence
have had a fall
are worried about falling
cannot attend a class
prefer to do balance training in the comfort of your own home.
How to use Nymbl
Before you can download and use the Nymbl app, please visit the Nymbl registration page to register as a user of this free ACC service.
Go to the Nymbl registration page
Steps you'll follow:
Choose between three options:
I want to improve my balance.
I want to test my balance.
My balance is great.
When you've made your choice, you'll register as a user of the Nymbl app.


We'll confirm your registration and send you an email with simple and easy to follow instructions on how to download and use Nymbl.
Back to top